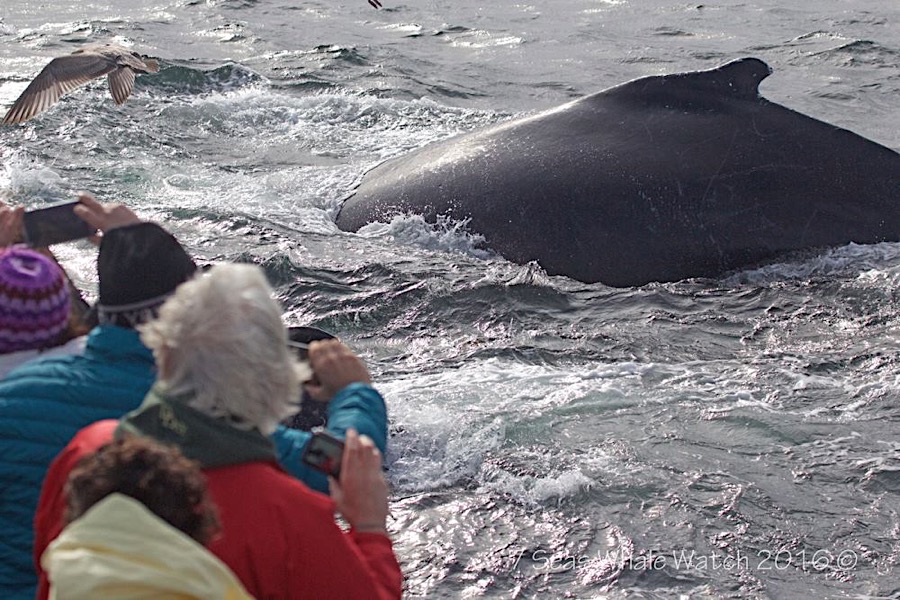 HOSPITALITY
We're passionate about what we do and care about our customers. We want your trip with us to an inspiring and memorable experience.
OUR BOAT
The PRIVATEER IV is the newest and most comfortable Whale watching boat out of Gloucester.
EXPERIENCE
FOUR generations of sea captains navigating the waters of Stellwagen Bank and Massachusetts Bay. Our captains are the most experienced whale watch captains in New England. We know where the whales will most likely be found.
LOCATION
We're located in the heart of downtown Gloucester MA. Before or after your whale watch, explore downtown Gloucester's quaint shops and some of the best dining options in New England.
PARKING
We have lots of parking options on or very close to our dock. At 7 Seas you do not have to block-park your car five rows deep.
PROXIMITY TO THE WHALES
Gloucester is situated directly between Stellwagen Bank and Jeffrey's Ledge which are just 12 and 8 miles (respectively) from Gloucester Harbor. No other port in Massachusetts has quicker access to both of these critical whale feeding areas.
COMMITMENT TO EDUCATION
Every one of our whale watching trips is staffed with a professional Marine Biologist/Naturalist to narrate your trip. Our naturalists have studied whales and lectured on marine biology in New England, Alaska, Hawaii, Florida, New Zealand, Australia, and Antarctica!